Pokemon Astral Radiance Booster - EN
Tasse incluse

Gratuito per 100 punti
Spedito 24/48 lavorative


Guadagna 5 punti/0,25 €
(Ogni 1,00 € speso = 1 punto, 1 punto = 0,05 € sconto)
Il tuo carrello totalizzerà 5 punti che possono essere convertiti in un voucher di 0,25 €.
Acquista in sicurezza...
Pagamenti accettati: Paypal - Postepay - Carte di credito
Spedizioni in tutta Europa...
Corriere UPS/SDA - 24/48 ore lavorative
Usato 100% garantito...
Visita il nostro catalogo prodotti usati

Mandaci il tuo corriere....
Puoi ritirare il tuo pacco pensandoci tu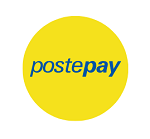 Acquisti Postepay
L'ordine si annulla in automatico se non viene saldato entro 24 ore
Travel back to a land of myths, legends, and wilderness as Origin Forme Dialga VSTAR and Origin Forme Palkia VSTAR shape the fabric of time and space! Decidueye, Typhlosion, and Samurott arrive as Hisuian Pokémon VSTAR, joining more Pokémon and Trainers from the ancient region of Hisui. Meanwhile, Shiny Pokémon reappear as Radiant Pokémon, with Radiant Greninja leading the charge in the Pokémon TCG: Sword & Shield—Astral Radiance expansion!
Versione inglese