The Surge 2 XONE
29,99 €
39,99 €
- 10,00 €
Tasse incluse
Spedito 24/48 lavorative
Acquista in sicurezza con Carta di credito/PayPal/PostePay
Corriere virtuale Solo per card/dlc e downolad
GRATUITO
I nostri prodotti usati sono garantiti al 100%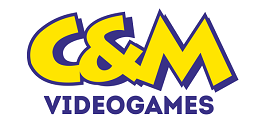 Console & Mania è un marchio registrato

Iscriviti alla nostra newsletter per tenerti sempre aggiornato
Descrizione
The Surge 2, gioco d'azione con elementi RPG, mantiene ed amplia le caratteristiche del primo capitolo con combattimenti ad alta intensità grazie all'originale sistema di mira per le parti del corpo e una attenta progressione del personaggio. Gli eventi di The Surge 2 prendono parte in una nuova ambientazione: Jericho City una città devastata dal chaos realizzata con un ambizioso level design frutto del motore grafico potenziato di Deck 13. Il combattimento sarà più brutale e tattico che mai, con tantissime nuove opzioni grazie al sistema di mira. In aggiunta, nuove abilità, armi, impianti cibernetici e droni che forniranno ai giocatori un enorme arsenale con cui equipaggiare il loro personaggio e farlo combattere contro nemici e nuovi boss.
Caratteristiche:
Nuovo sistema di puntamento per gli arti – per personalizzare il combattimento secondo il proprio stile
Nuova ambientazione – il gioco vi immergerà in una città del futuro devastata e in preda al caos
Secondo capitolo di una franchigia che ha ottenuto un grande successo nel 2017
Motore grafico e IA rendono gli incontri con i nemici sempre diversi e avvincenti.
Combattimenti brutali e coinvolgenti contro nemici mortali e boss di fine livello colossali.
Nuove meccaniche di gioco che comprendono la possibilità di mirare agli arti e loot migliorato.
Centinaia di modi di personalizzare il personaggio.
Risoluzione 4K supportata su Xbox One X.